"It is forbidden to urinate on the spot"
Whatever the context, such a statement may seem highly incongruous, but it is even more so when you consider that this reminder was necessary in a refrigerator manufacturing plant in China in 1984… However, at that time, this sign was indispensable in a factory in Qingdao, a port city in Shandong province, between Beijing and Shanghai.
Thirty-seven years later, Zhang Ruimin, the owner of this disastrous factory, has retired at the age of 72 as Executive Director of the Haier household appliance group, which has become more powerful than Electrolux or Whirlpool.
Few things predisposed this man to become a business leader. Even less to accumulate successes that now inspire people far beyond his industry. Looking back over his three decades at the helm of Haier, we can see one constant: continual radical change. Zhang constantly challenged past achievements and successes, even as his company became the market leader. Beyond this success story, which is largely unknown in Europe, one of the events that remains in the collective memory of the company is a famous destruction session.
A founding myth
In a decrepit factory, it was not surprising to find multiple manufacturing defects. After an n-th alert from customers, Zhang Ruimin asked for a general inventory, which revealed that 76 refrigerators in stock had similar manufacturing defects. To make a point, Zhang then ordered, in front of all his stunned employees, the methodical destruction of all these refrigerators. The message was clear: Zhang now expected a level of quality that was incompatible with the sales of these defective products; continuing as before would lead to the ruin of the strategy he wanted to implement, namely the building of a strong, quality brand.
Nowadays, we regularly experience episodes of massive equipment recalls worldwide, but in the context of 1984 China, this episode was truly a revolution. We must also remember that at that time, all refrigerators would have been sold, even if the defects were known to the customers. The local market was still in its infancy, household appliances were still considered luxury products and the low standard of living made such equipment acceptable; and in the worst case, a repair was always possible. A defective refrigerator was therefore of considerable value to customers and employees alike.
A management style
With this radical act, Zhang has de facto sent a message that is much stronger than any verbal communication: as the person in charge, I am taking responsibility for the destruction of these products even if they have a market value, and for all the associated production costs, because we must change.
What's more, this event, whose significance was far from obvious at the time, took place out in full view of everyone, directly in the factory. The boss did not make this decision in an office surrounded by his inner circle. He decided on a methodical destruction on the production floor itself. This landmark episode would certainly have been approved by the followers of Gemba, popularized by the Lean method: understand and act where things really happen.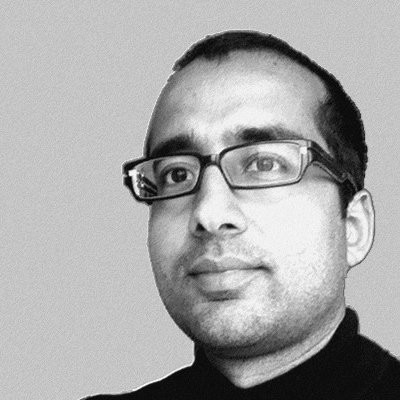 Educated in management at IAE in Paris (Sorbonne Business School), Youssouf Chotia spent ten years in management and organization consulting, notably at Devoteam and Weave. After these experiences, he continued his career by joining Thalès in the space sector.
He remains convinced that the search for profit is compatible with individual and collective fulfillment, as long as one is interested in managerial innovations.